Paying for college is a bit of a puzzle. You have to know what to expect before you dive into this process. Scholarships are great sources to use because they offer merit-based funding to students.
Loans have to be paid back but they can also be helpful. However, what you may not know is that one of the best forms of funding for college are grants. These funds are generally need-based and do not have to be paid back. Thus, if you are looking for a way to make your dreams come true, you need to search for grants.
There are many types of grants available today. There are those that are offered by non-profits around the world and those that are given out by famous companies and organizations.
One of the best and most reliable grants to invest in is government sources. These grants are reliable ways to fund college. After all, the government wants its citizens to succeed. If you succeed, then you will be that much more likely to give back to the country and will stimulate the economy and give back in other ways.
The following are just some of the many things to know when it comes to finding, qualifying for, and applying for government grants for college.
FEDERAL AND STATE
You can find two main types of government grants: federal and state options. The federal grants offerings are fairly straightforward since they've been around for quite some time. The federal government puts aside a certain amount of money each year for specific programs to help them succeed.
More and more children are earning high school diplomas and are looking to attend college. The government knows this and has funds to help make this a reality.
Since 1972, the federal Pell Grant has helped low-income students attend school. This program is based on the premise that low-income families may not be able to save for their children to attend school. Thus, the grant is supposed to fill this gap in. The amount of the Pell Grant changes depending on the available funds and budget of the federal government.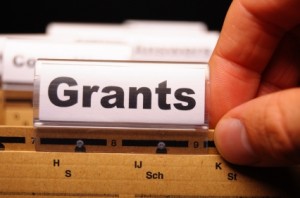 Another great federal grant to consider is the Academic Competitiveness (AC) Grant. This funding is available to freshman and sophomores who have stellar academic track records and have shown talent and commitment to leadership and community service endeavors. To qualify for the AC Grant, students must also meet the income requirements of the Pell Grant.
Another great federal grant is the National Science and Mathematics Access to Retain Talent Grant (SMART Grant). This grant is awarded to college juniors and seniors who plan to study computer science, engineering, math, or the sciences. Interested parties must also qualify for the income requirements of the Pell Grant.
Different states will offer different types of grants. Thus, you need to be sure to read up on what your state has to offer you. For example, Michigan has grants in place to help non-traditional adult students as well as the academically gifted and low-income students. To qualify for such funds, you will need to be a legal resident of the state and be able to provide proof of this.